Reliance Dye Chems has started its operations in the year 1983 as a mid size enterprise and now it is one of the leading Suppliers of Industrial Chemicals, Solvents and Acids.
We cater to major industrial sectors such as Rubber, Ceramic, Electronics, Paints, Agriculture, Textiles, Pharmaceuticals, Food, Metallurgy, etc.
We lay special emphasis on the quality of the product. By pursuing & implementing the highest standards of excellence in our services, we always strive to develop and maintain credibility amongst our esteemed clients.
With over three decades of experience and extensive industry knowledge, we have been able to face the challenges of the global market place and deliver quality products in adherence with market standards and parameters.
A to Z Chemical Solvents and acids
ACETIC ACID
ACETONE
ADIPIC ACID
AMMONIUM DI HYDROGEN ORTHO PHOSPHATE (MAP)
AMMONIUM BI CARBONATE
AMMONIUM MOLYBDATE
AMMONIUM SULPHATE
AQUA AMMONIA
BENEZENE
BLEACH LIQUOR (SODIUM HYP0 CHLORITE)
BLEACHING POWDER
BORAX
BORIC ACID
BUTYL ACETATE
BUTYL ACRYLATE
BUTYL CARBITOL
BUTYL CELLOSOLVE
CALCIUM HYPO CHLORITE HYDRATED
CALCIUM PROPOINATE
CALICIUM CARBONATE
CALICIUM CHLORIDE
CAUSTIC SODA FLAKES
CAUSTIC POTASH FLAKES
CAUSTIC POTASH LYE
CAUSTIC SODA LYE
CHLOROFORM
CHROMIC ACID
CITRIC ACID
COPPER SULPHATE
D C D A
DI ACETONE
DI AMMONIUM HYDROGEN PHOSPHATE
DI ETHYLENE GLYCOL (D.E.G)
DI ETHYLENE TRI AMINE
DIETHYELENE TRIAMINE
DIMETHYL FORMAMIDE (D.M.F)
EDTA DI SODIUM
EDTA PURE
EPICHLOROHYDRIN
ETHYL ACETATE
ETHYLENE DI CHLORIDE
FERRIC CHLORIDE
FERROUS SULPHATE
FORMALDEHYDE
FORMIC ACID
FORTIFIED ROSIN
GLYCERINE
HEXAMINE ( H.POWDER)
HUMIC ACID
HYDRATE LIME
HYDRO CHLORIC ACID
HYDROGEN PEROXIDE
HYDROXY ETHYL METHACRYLATE
HYDROZINE HYDRATE
HYFLO SUPER CELL
ISO BUTANOL
ISO PROPYL ALCOHOL
LAFFCOL-600 - (PEG 600)
LIME
M.E.G.
MAGNISIUM SULPHATE
MANGANEESE SULPHATE
MELAMINE
METHYL ISO BUTYL KETONE
METHYLENE DI CHLORIDE
MOLYBDIC ACID
MONO CHLORO BENZINE
MORPHOLINE
NICKEL SULPHATE
NITRIC ACID
NON FERRIC ALUM
NORMAL BUTANOL
PARAFFIN WAX
PER CHOLORO ETHYLENE
PHENOL
PHOSPHORIC ACID
POLY ALLUMINIUM CHLORIDE
POLY VINYL ALCOHOL
POTTASIUM PARMANGANTE
PROPYLENE GLYCOL
RESIST SALT
ROSIN
S.L.S
SILICA GEL
SODIUM SILICATES
SODIUM ACETATE
SODIUM BI CARBONATE
SODIUM BI SULPHITE
SODIUM CARBONATE
SODIUM CITRATE
SODIUM DI CROMATE
SODIUM HEXA META PHOSPATE
SODIUM HYDRO SULPHITE
SODIUM META BI SULPHITE
SODIUM MOLYBDATE
SODIUM NITRATE
SODIUM NITRITE
SODIUM SULPHATE
SODIUM SULPHIDE FLAKES
SODIUM THIO SULPHATE
SODIUM TRI POLY PHOSHATE
SODIUM TUNGSTATE
STATBLE BLEACHING POWDER (282890.60)
STEARIC ACID
STYRENE MONOMER
STYRENE OXIDE
SULFAMIC ACID
SULPHURIC ACID
TITATNIUM DI OXIDE
TOLUENE
TRI CHLORO ETHYLENE
TRI ETHANOL AMINE
TRI SODIUM PHOSPHATE
XYLENE (MIXED)
ZINC STEARATE
ZINC SULPHATE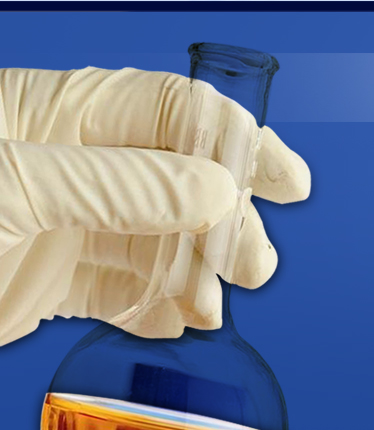 Reliance Dye Chems
C-59, INDUSTRIAL ESTATE,
YADAVAGIRI, MYSORE - 570020
Tel: 0821-2410830, 0821-2517150, 0821-2500830
Fax: 0821-4253830
Mobile: 09845110143
Email: info@chemicalsource.co.in